Fireworks Safety Messages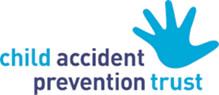 Happy Bonfire/Firework Season from the Lemon Tree Family Hub staff. Firework Safety Information to help you keep safe during this season.
Firework Safety Messages.
Fireworks are exciting, but they can be very dangerous
Never touch a firework. Dont pick up a firework after it has been used
Wear gloves when holding sparklers and keep it away from your body
Its not a good idea to hold more than one sparkler at once
Keep your sparkler safely away from other people and dont run around with it
Once your sparkler is finished, put it into a bucket of water, dont pick it back up. it stays hot for a long time and can burn you
Wrap up warm and leave any dressing up clothes at home
Stand away from the bonfire and stay together as a family
Dont be tempted to throw things into the bonfire or poke at it with sticks
If you catch your clothes on a flame, dont panic - STOP, DROP and ROLL -
STOP what you are doing.
DROP to the ground and cover your face with your hands.
ROLL over and over to put out flames.
Practice your STOP, DROP and ROLL before your fireworks celebrations.
Happy Bonfire/Firework Season everyone from the Lemon Tree Family Hub staff.
Information gathered with help from Child Accident Prevention Trust.