National Breastfeeding Week 2023 - 18th - 24th September
Hull's breastfeeding support rates are at an all-time high!
Continuing to build on last years theme "Everyone has a part to play in helping Mum's to breastfeed".
Interventions to support women to breastfeed have been successful in increasing the rate of women continuing to feed for 6 - 8 weeks. Currently, 40.1% of women are breastfeeding for 6 - 8 weeks, meaning rates are the highest they have ever been in the city.
As part of the governments Start for Life programme, we are delivering a range of interventions including:
Recruitment of five baby feeding practitioners to support breastfeeding mothers in the city
A milk trail of breastfeeding friendly venues throughout the city centre
Guidance to provide support and space to express breastmilk should women want to continue breastfeeding when returning to work after maternity leave
Hull will mark National Breastfeeding Week (Sept 18 – 24) with the launch of our brand new Breastfeeding Hubs. The pop-up structures will be used at large-scale events throughout the city, to provide a comfortable and private place to breastfeed. Decorated with breastfeeding-related pictures drawn by local primary school pupils, the hubs will be in the city centre for the first time on Friday 22 September. Head to King Edward Square (King Edward Street) between12.00 – 3.00 pm to visit the hubs and also find out about local breastfeeding support.
The Breastfeeding Hubs are the work of the Hull Integrated Infant Feeding Team which brings together the Hull Infant Feeding Team, Goodwin Peer Support Service and Infant Feeding Champions from Hull City Council's Family Hubs.
The usual regular breastfeeding support groups will be available next week:
Mondays 10.00am-12.00pm: Manor Farm, Willerby Road, HU5 5JW
Tuesdays 11.00am-2.00pm: Cups and Scoops, 209 Chanterlands Ave, HU5 3TP
Tuesdays 1.30-3.00pm: Acorns Family Hub, Nestor Grove, HU9 4DB
Wednesdays 1.00-2.30pm: Bransholme Playgroup, Bransholme Methodist Church, HU7 4RS
Thursdays 10.00am-12.00pm: World of Wonder, Hull Community Church, Newland Ave, HU5 2NB
Thursdays 1.30-2.30pm: Marfleet Family Hub, HU9 5AN
Fridays 9.30-11.00am: Christ Church Newland Toddlers, 552 Beverley Road, HU6 7LG
Fridays 10.00am-12.00pm: Lemon Tree Family Hub, HU7 5DD
There will also be:
A support session at Little Stars Family Hub, Preston Road, HU9 3QB on Tuesday 19 September, 1.00- 2.00pm
Breastfeeding session at Lemon Tree Family Hub on Friday 22 September, 1.00 – 2.00pm, which will celebrate breastfeeding milestones and offer cupcake decorating
All are welcome at any sessions; no need to book.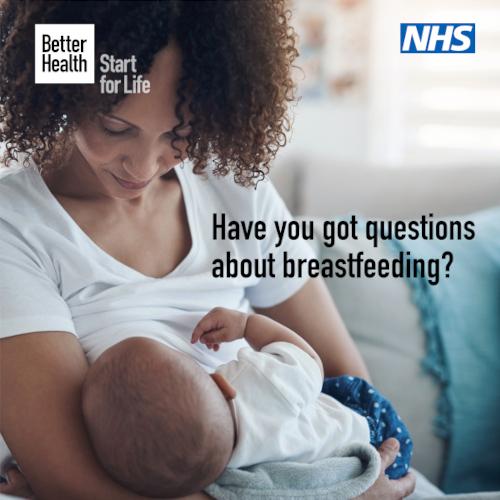 For more information about breastfeeding visit: Breastfeeding - NHS (www.nhs.uk)